Flathead Valley is FUN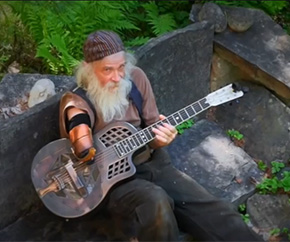 At the end of June I went to the Care Farm Challenge in Kalispell with a case of water bottles donated by Team Patriot. It was packed with competitors and so many spectators that we took turns at the road directing traffic to get everyone in. The bottles were a big hit and we're invited back next year so YAY US!!
Next up on the events list was the 24 Hours of Flathead bike race. Almost 50 riders registered and PAID to ride in a 24 hour mountain bike relay for medals and prizes to support adapted sports. We were way out in the west valley and the wind was so strong I had to roll up the awning and tie all the banners to the trailer with zip ties and cables. I did better than The Flathead Fat Tires team though. Their tent went flying across the park with one of their guys holding on to it where it crashed into a crumpled mess. It took 4 more to hold it down so he could get out.
It was impressively well run, lots of food, friendly crazy mountain biking people, and entertainment by 17 Mile, a very cool band from the Yaak, Alan Lane and Chris Evans playing some kickass bluegrass. Check out the documentary video and their youtube channel, you'll be a fan!
Tucked in there was hanging out at the resort with Ms Wheelchair MT Starla Barnes for some zip lining.. I decided being a spectator was my best option for that event, which is aok because we're working together on her Moving Forward Foundation project of accessible playgrounds. Her site is at www.neverstoprocking.com.