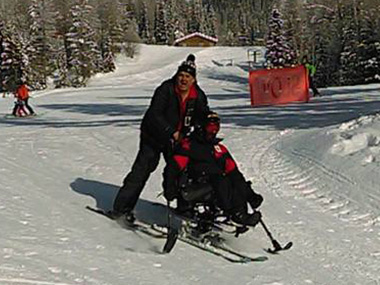 2017 started out great, with the best (and most) snow we've had in a long time.
With the generous support of the many 2016 / 2017 ski season sponsors, Unlimbited was able to fund 2 season passes and 11 skier days.
The skier days included a weekly scheduled private lesson for a junior skier and an Unlimbited member skiing independently.